The DBM Coaching Team
A World of Knowledge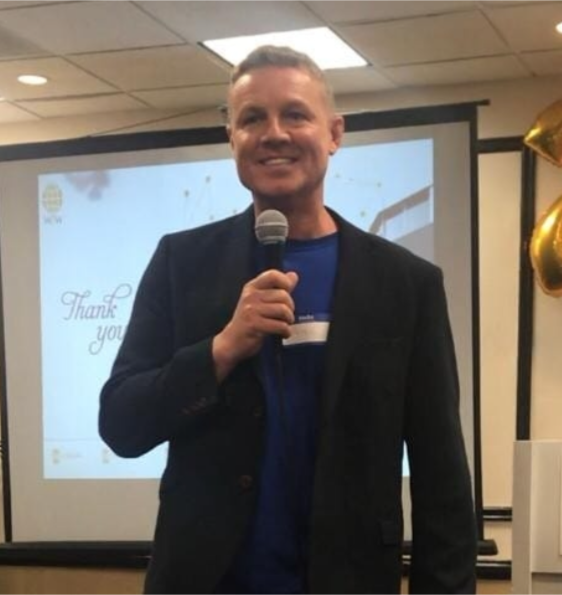 ---
blockchain asset builders
united kingdom
Husband and wife team Peter and Jilly have worked around the world setting up businesses in the sport and wellness sector over the past 20 years.
Peter is an ex-professional cricketer who has coached and mentored individuals and teams for the majority of his career. Peter's ability to connect, inspire and empower is second to none. Since moving into the blockchain, tokenomics and decentralised finance (Defi) space Peter feels privileged to educate others to help them use the power of blockchain to move towards a level of financial sovereignty in challenging times.
Together Peter and Jilly are utilising the incredible power of the blockchain to provide for their 3 children and it's their mission to help others around the world understand the opportunity it presents and how everyday people can benefit from it.
---
Dr Nosisi (Precious) Jenga
---
crypto asset skills
Ireland / south africa
Originally from South Africa, but has lived in Ireland since2002. I was introduced to the blockchain space in 2014 but was overwhelmed due to lack of education on the subject. Since then I have embarked on a journey to learn about the power of blockchain and the value of crypto assets. This journey has progressed from learning via trial and error to formal education. Thanks to the DBM Academy I have learned extensively about acquiring and leveraging crypto assets, a process that leads to financial freedom through diversification, creating wealth, earning passive income and guaranteeing alegacy for my loved ones. It's now my passion to educate and not to leave anyone behind. Hence,I am committed to ensuring that those in my inner circle, who have an interest in the blockchain and accumulating crypto assets but don't have the skill set, are educated and shown the ropes so to speak so that they are not left behind. I hold Masters Qualifications in healthcare as well as a Doctorate in Governance (DGOV). A health care professional with over 20 years experience in training and mentoring students. I have won many contracts to deliver healthcare services in SA. I am also a partner in a mining company. My role is to ensure that the entire business, in particular mining operations adhere to various governance statutory requirements as stipulated by the Department of Minerals & Energy. I am super excited to be part of the DBM Coaching Team. Come, discover and learn about the limitless possibilities that this space has to offer. I am looking forward to working with you.
---
---
crypto business builders
united kingdom
I'm Alexandra Prince, founder of crypto business builders, and I help people all over the world to create passive income with blockchain technology and crypto currency. My mission is to educate and empower, 1 million women with the skills to achieve financial freedom, through learning how to leverage business building opportunities within the innovative space of decentralised blockchain technology.
As a former female empowerment coach and spiritual teacher, I aim to bring a holistic approach to building wealth. Authentic wealth is created through having balance, purpose and a true understanding of what the physical body and spirit require to achieve aligned success. To find out more come along to my workshop where I teach the 7 laws to spiritual success and how we can apply this to building within blockchain.
---
---
An engineer by education, Hal has worked with Tony Robbins for 20 years, and spent years in safety management at the Disneyland Resort. An expert in adult education, Hal has 12 years of consulting experience teaching thousands of people technical topics.
His strength is making complex concepts easy to understand. At Hal's first introduction to cryptocurrency, he was opposed to it. Then his eyes were opened to the value and utility in this changing economic world. Combining his expertise in education with over 3 years experience in blockchain and crypto currency, Hal is excited to now be coaching with DBM, sharing this life-changing information with the world, and helping people understand blockchain and cryptocurrency fundamentals, decentralized finance, tokenomics, and how to be their own bank!
---
---
Inspire, Growth, and Financial Freedom is my passion. Getting a life-changing product, and service into the hands of millions of people is my purpose. Empowering each individual to take control of their life through blockchain crypto education provides me with tremendous gratification. At DBM, I have the unique advantage to indulge in all of the above. With blockchain technology, asset accumulation, financial growth has created a path for many individuals including myself.
When I was introduced to blockchain technology crypto assets it inspired me to see the opportunity to take control of my life, to create a future of financial freedom, and legacy for my four children, and two grandsons. I see a world of people who need a life-changing breakthrough from their current situation, and as a single parent who went through struggles in my finances, I'm here to say there is a brighter future awaiting YOU...
---
---
my golden future
netherlands
With more than 10 years experience in training and coaching Hans is an expert in educating people. He has worked for over 25 years at financial institutions and IT companies. Since 2019 Hans focuses especially on how to create assets and make them produce cashflow in the new digital financial era.
With his team at My Golden Future he provides information on the fundamentals, but also on much more complex issues like Tokenomics and Decentralised Finance. They believe that it's important to educate as much people as possible so everyone can get financial sovereignty and make their own choices!
---
---
As Founder of Raven Rock Consulting, Page has over 30 years of professional experience in business franchising and financial services. Three years ago Sean, the Founder of Digital Business Masters, introduced Page to the power of Digital Asset ownership and the dynamic opportunities available through blockchain technology.
Mr. Brockman formed Raven Rock Digital to educate people on the basic principles of Decentralized Finance (De-Fi), Cryptocurrency and Tokenomics. He knows knowledge is the key to long term success in the new and emerging Digital Economy. As an Associate of DBM, he is excited to help you begin your own educational journey.
---
---
Robin travelled many roads before finally settling on a little island off the coast of the Scottish Highlands. He's been the founder of an award-winning health club and a director of a delicatessen meat-processing company but is adamant there was no connection between the two!
He's been an accountant in London, a banker in California and a teacher in Madrid. In 2009 he won an international award based on his commitment to his clients and their results. In 2011, a business of his was voted an industry sector Business of the Year. Today, he strives to help others increase their wealth through the power of gold and to build smart passive income with digital assets. In between, he's working on his sixth thriller, writing under the pen name Alex Breck.
He somehow managed to accumulate an M.A.degree from Aberdeen University and a postgraduate degree in Business Management. He has flown planes, driven racing cars and run marathons. All of this, despite being an accident-prone 6'2" and having a propensity for banging his head more often than is considered healthy. His proudest achievement, with a lot of help from his wife, is their son.
---
---
legacy asset builders
Ireland
A life long learner, educator, serial entrepreneur and advocate of helping people reach their potential.

Formerly restauranteur in Ireland, UK and the USA, healthcare professional and counsellor. Now full time mother and educator in the blockchain space.
Despite having incredible experience in business and life, what I have learned in the past few years through financial education and mindset is way too good not to share!
Based in Ireland and working in the blockchain space since 2018, I am beyond excited about the endless possibilities this space brings in regards to freedom, flexibility and learning. I'm a true believer in "the key to getting ahead is getting started. Absolutely delighted to be part of such an amazing coaching team.
---
---
blockchain asset builders
united kingdom
Husband and wife team Peter and Jilly have worked around the world setting up businesses in the sport and wellness sector over the past 20 years.
Jilly worked in the corporate world within the I.T sector in London for 10 years before branching out on her own to setup businesses in the wellness sector in the U.K. and USA. Jilly's passion is helping people through a holistic and down to earth approach and she is now assisting others who embark on their own educational journey.
Together Peter and Jilly are utilising the incredible power of the blockchain to provide for their 3 children and it's their mission to help others around the world understand the opportunity it presents and how everyday people can benefit from it.
---
---
digital wealth protection
new zealand
Driven by her love for teaching others about digital financial education and her passion for the De-fi space, Diana coaches others on how to "learn and earn" using concepts like airdrops, staking, tokens and projects that are making a real impact in blockchain technology. During her 20 years of experience in IT, Diana developed a reputation as a forward thinking, problem solving, action oriented expert in her field. She made it her mission to stay informed with the ever changing technologies affecting our day to day lives in all parts of the world from her home country of Colombia, to where she grew up in Australia and now in her new home, New Zealand.
In 2017 she was introduced to BITCOIN for the first time and has been focusing on understanding the different aspects of blockchain and crypto trading. For over 3 years, Diana has been sharing her Crypto trading know-how with the crypto community worldwide, showing others how to earn profits by applying easy to use strategies. As a DBM coach, Diana is looking forward to working with you as you embark on your own blockchain journey.
---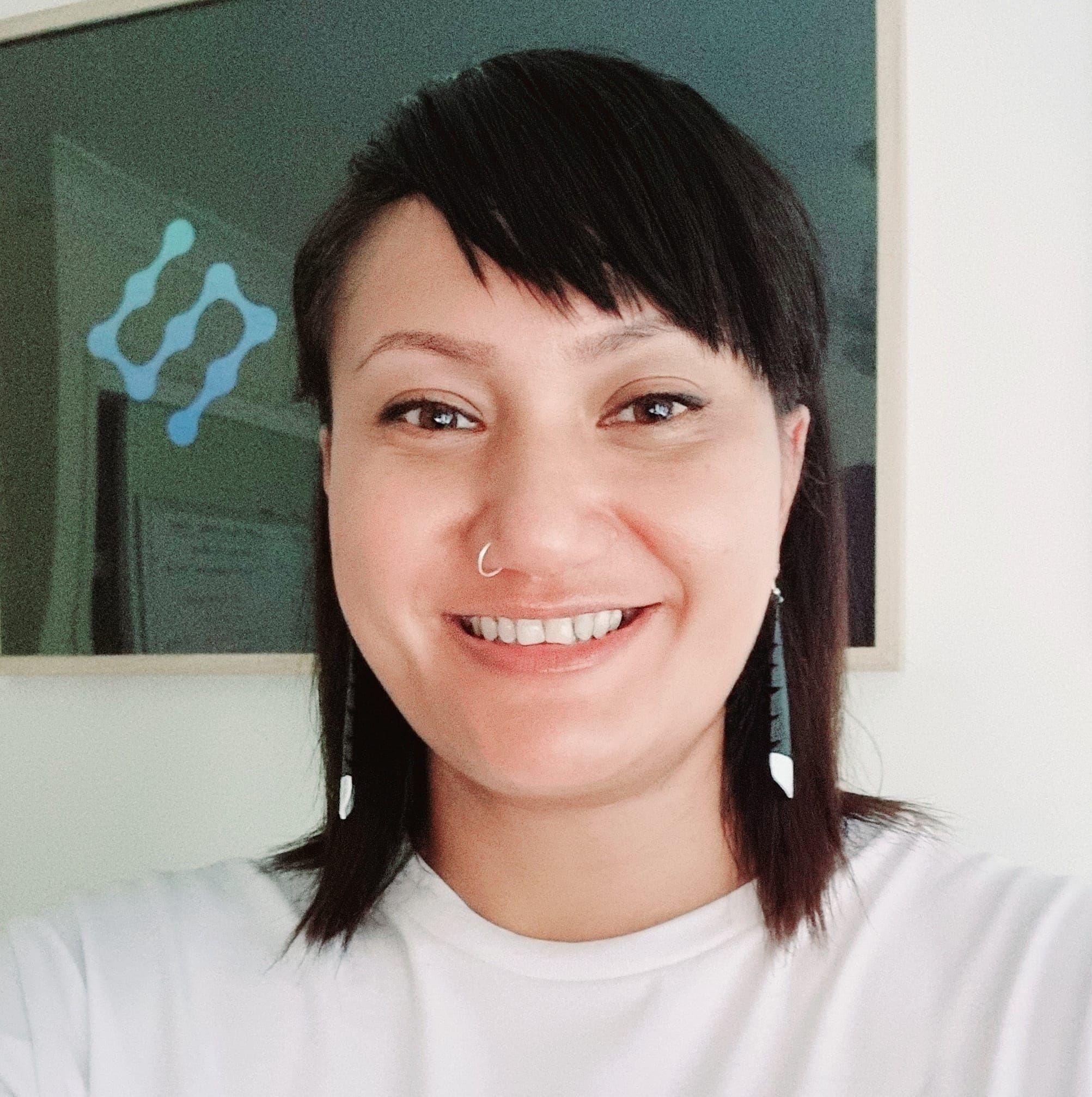 ---
My journey within the blockchain space began in late 2019. Since then I have come to realise the immense opportunities that are available to us all! Every community and industry can be positively affected by blockchain technology.
Born and raised in Auckland, NZ, I now reside in Brisbane Australia. It's my vision and drive to see the Pacific Region and beyond, become educated within this space. SmartProjx is excited to partner with DBM Academy, as it is at the forefront of such education.
---
---
decentralised wealth
united kingdom /france
Juliane is a postgraduate with a higher education degree that gave her no financial literacy, leadership or entrepreneurial skills. Most of her peers were contributing to their pension plan long before she was in full time employment. She knew that the retirement system would not work for her and that she had to find other ways. She left her French home land for UK and studied wealthy entrepreneurs, attended business conferences, webinars, workshops, courses and worked with coaches.
Self-development is a huge part of her journey. She worked in the Education sector before she became a mum and setup her holistic health and well being business. Her ambitions were up grade with a sense of purpose, legacy and (legal and financial) sovereignty. She studied alternative economics and community models. But learning about gold, blockchain and crypto currencies was the game changer. Juliane is now a fervent advocate and educator of decentralised finances and asset diversification since 2019. She makes apparent complexity simple for beginners. It is a privilege and proud responsibility for her to be in a position to now share this knowledge with the wider communities.
---
---
Home School Defi club
united kingdom
Richard spent over 20 years in the event management business, including 14 years running his own business. Having had an interest in blockchain and crypto currency since 2017 and after seeing his income severely curtailed in 2020, he decided to look into this space in more depth. As a result of this, he has become an advocate for Decentralised Finance, having seen first-hand the power that this has to change peoples' lives.
Richard and his wife home educate and realised that one of the biggest hurdles for people to over come when wanting to home educate was the loss of an income. He is on a mission to try and not only help parents over come this financial issue, but also to help create a generation of children who are knowledgeable about this amazing technology and can leverage it themselves in order to become financially sovereign.
---
---
authentik blockchain journey
Netherlands
Willemijn is a graduated artist and professional photographer with an entrepreneurial, outside de box approach to life. She experienced what it's like to be self employed as well as to be an investor.. she prefers the latter. She traveled the world and sailed across the Indian Ocean.
Freedom is her passion. To her freedom comprehends financial freedom, time freedom, mental freedom and freedom of choice. She educated herself in financial management, trading and property investment, but then figured out that the challenge with property investment is, that it takes quite a long time ánd budget to really get going. When she first heard about bitcoin in 2010 her interest was awoken. It took her until 2012 to get her first BTC and actually just for the fun of it. Because back then she didn't really took BTC serious enough as a legit currency. In 2015 she realised BTC is a currency that has the potential to change the world for the better.
So since then she has been educating herself to understanding more about blockchain, the technology and its possibilities. Over the years she has assisted over 200 people to become more knowledgeable in the realms of blockchain, enabling them to make suitable life choices which strengthens them in being their Authentic self.
What she absolutely loves about blockchain currencies nowadays is that it's very accessible both time and budget wise for many people. This makes it a great opportunity to change lives for the better. She's very happy to see more and more people joining the blockchain movement.
"I'm excited to share my knowledge with others so they can benefit from it as well".
---
---
Nathaniel's nature is helping people. In the corporate world, Nathaniel coached, mentored and trained hundreds of people. After 18 years in the corporate world, Nathaniel found out the truth about money and wealth. He understood that his pension and 401k will not being enough for retirement. This started his journey searching for something. Not knowing, but believing, there's a better way to build wealth for his family, legacy and retirement. He found an industry of true wealth in cryptocurrency/digitalassets.
Nathaniel learned about Bitcoin over 7 years ago. He witnessed the industry change from being the under dog to what it is today. The new global monetary system changing lives for the better. Where the unbanked can now grow true wealth. With the education of DBM, Nathaniel learned cryptocurrency/digitalasset are much more than just bitcoin. He created a digital assets portfolio for retirement. Coming from a poor family, Nathaniel understands how this industry can benefit others. Nathaniel said, "it's my duty to share my knowledge to help individuals, families, and communities to understand the advantages of blockchain /digital assets and the first step is education.
---
---
Boss Money moves
united kingdom
Delriene knows first-hand the challenges and frustrations of relying on bosses, banks and governments, For the past 30 years she has worked in Accountancy and Tax, having started at HMRC and experienced the challenges in the profession of balancing work life and family commitments. She also watched her parents who emigrated from their native homeland to the UK, struggle to make ends meet, unable to leave a lasting generational legacy.

She is now intent on sharing her experiences and knowledge of how to think and act differently and most of all how important it is to educate yourself in the new cryptocurrency world that's here to stay. She is intent on helping people understand their obligation from a tax perspective, to remain compliant and avoid potentially costly and criminal investigation from the tax authorities.
She still works in the Accountancy profession and also runs her own businesses. She is most active on her Facebook page Boss Money Moves, where she shares information and knowledge. Delriene is also part of the Digital Business Masters team of coaches whose mission is aligned with her own to educate and empower.
---
Jacobus (Harry) van Schaik
---
Digital masters
netherlands
Jacobus (Harry) van Schaik has worked as a police-officer in law enforcement, detective in fraudinvestigations and local policy-maker before he became a successfull entrepeneur.
Holding titles of Master in Martial Arts, being awarded as Royal Knight in the House of Orange in the Netherlands and inducted in many Hall of Fames around the world his proof of excellence in whatever he is involved with.
Over the years experiencing from all sides as a advocate of the law and of being an entrepeneur he looked for a more empowering way for people around the world to become "Champions in Life" Having the opportunity now so every single person to be independent and decentralized through the power of blockchain.
Jacobus (Harry) started his journey in crypto, bloackchain and decentralized finances in 2017 and every since evolved in the next period which leads to FED ... Family Reserve Decentralized Program. Being independent and working in the best intrest of your family now and upcoming for the next generations.
---